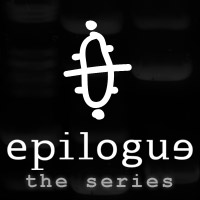 If you missed October 19th's interview with O'Donahue's Pub,  no worries.  The Pub guys archived our talk and you can find it below.  After all,  October 19th isn't just a date, it's a state of mind… Or at least that's what Community's Troy & Abed tell us.
The Pub gang were a great bunch (their weekly shows cover the gamut from music to movies to web series to television).  In this 25 minute interview, we talked about Epilogue, Stargate SG-1 (and my Antarctic research experiences in preparation for writing The Drift), Star Trek, and even Inspector Gadget.  Since they broadcasted via Ustream, O'Donahue's also shared the trailer for Epilogue.  And in case you're wondering, yep – we also chatted about the web series' place in the grand scheme of the time travel trope.
Take a listen – my interview starts at 1 hour and 5 minutes in – runs for 25 minutes:
If you haven't had a chance to watch Epilogue yet, what are you waiting for?  It's a mind bender.  Deliberately.   We took time travel and turned it on its head.  There's no easy shortcuts and plenty of risks in this 6-part SF web series.
And in case you're wondering, the following 'chestnut' from Epilogue was definitely an Easter Egg for Stargate SG-1: The Drift.
Thanks to Roger Earehart (one of Epilogue's writer/producers (and whose work I never tire of reading!) for setting up the O'Donahue's Pub interview.